Conventional producers: Let us help get your gas flowing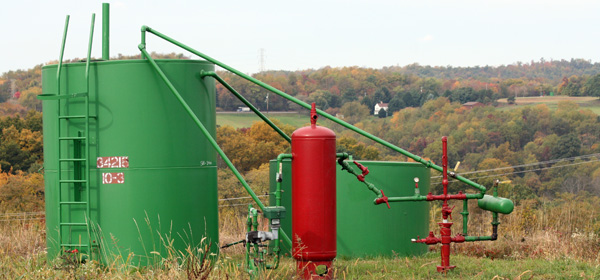 Posted: January 16, 2018 3:47 pm
Getting everyone's natural gas flowing has been the goal of the PA PES (Production Enhancement Service) program on the Peoples Natural Gas system since 2001. With noted decreases in production, we need to know where the conventional production is going. At times, low market prices cause depletion; however, system operations can also affect flow.
As part of the PES program, the Project Review Committee (PRC) exists to help alleviate system problems. The PRC is made up of producer and Peoples representatives. The committee reviews issues related to the pipeline system and recommends maintenance projects, system improvements and other solutions.
When production is down, or meters are shut in involuntarily, we would like to know. Information helps us select, schedule and monitor projects to keep gas flowing.
PIOGA wants to hear from producers about issues they are having so that we can serve as a clearinghouse for information that will help the PRC identify projects. Please use our website's Contact form to provide the following information:
Producer/Operator Name  (required)
Contact email (required)
Contact phone (required)
Producer Operated (P.O.) meter # (required)
Line #
GPS or Coordinate
General Comments (What is your issue?)
Categorised in: Featured, Uncategorized